Why DFM needed before injection mold making
Design for manufacturability (DFM) is product design considering manufacturability and assemblability requirements, is the first step taking to develop the product, and is applied to a variety of tools and techniques to accomplish a manufacturable product.
Once we get project started, we will have DFM process, go through all details with customer before
injection mold making
, such as parting line, gate point, surface, wall thickness, undercuts etc.
Following is an example for a contract molding project.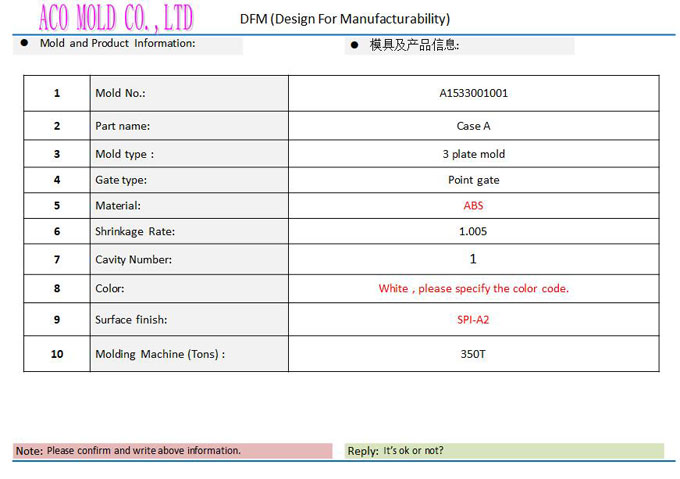 3-plate mold with the point gate are designed because the gate will directly onto the top surface of the parts, to make it better looking, we suggest 3-plate mold with the point gate.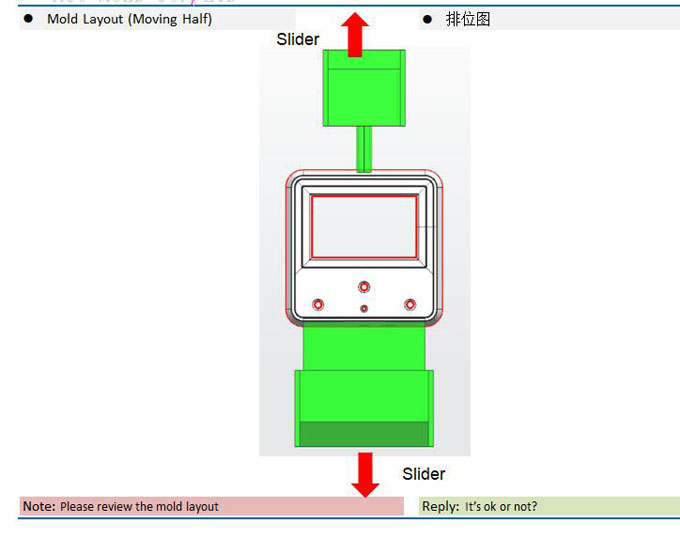 Explain how the part in the mold layout in the core with the sliders.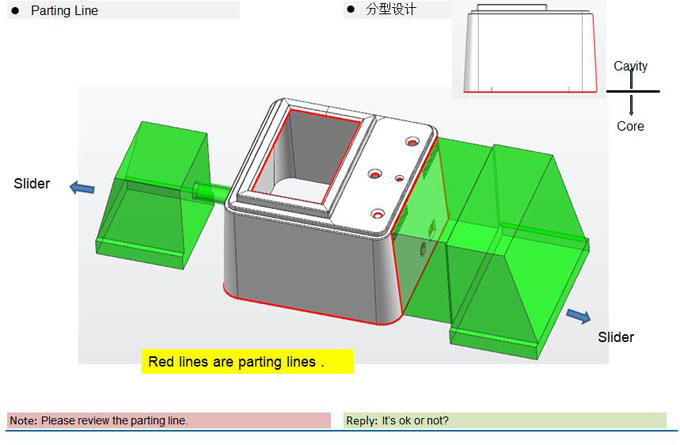 The red lines are the parting lines, we need to get approval from customer about the parting lines because there will be the lines on the part.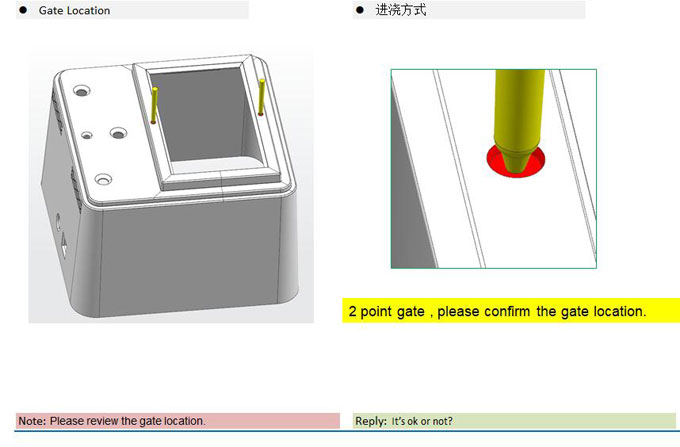 This is the gate location to show the position of the gate and the type of gate.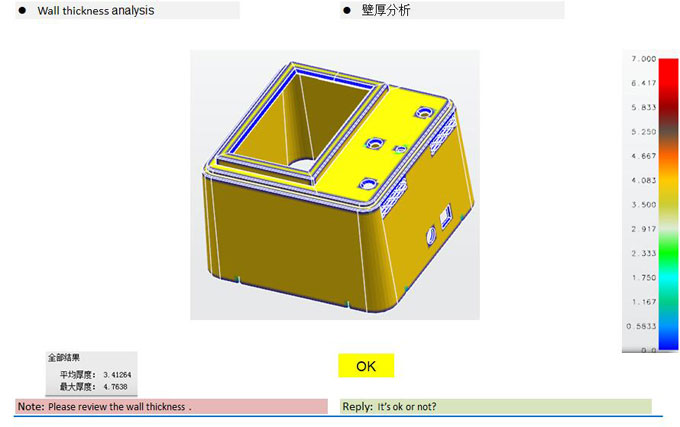 The wall thickness analysis is needed to be down before we cut off the steel because the uneven or thicker wall thickness would cause the sink mark or warpage.
There are 3 reasons for why DFM needed:
1. A product's life-cycle cost is limited at the design stage, it is necessary for having DFM to identify product concepts that are easy to manufacture, for example, standardized design and liberal tolerance required that are easy to process to short the development time and cost, promote the injection mold manufacturing start of build.
2. Higher cost due to unique designs and specialized parts, customer expects costs to go down. DFM contributes to lower costs and higher quality by increasing production speed, reducing defective product and testing process, saving costs in the form of labor and materials to meet customer's satisfaction.
3. Most of time, design engineer do not know as much about manufacturing processes as professional manufacturer, and engineering changes cost can not be avoided after the mold is completed. To ensure the product design is able to be manufactured well, DFM is an effective approach to fewer engineering changes and have both sides work on the same way.
Design and manufacturing are two important aspects of the product life cycle, the key of DFM is the technical analysis, manufacturing rationality evaluation and suggestions for improving the design, so DFM is an essential process for the manufacture of
injection molds
and products.