Visit injection molding factory in China before closing the deal
Not being in the injection molding industry, I was looking for tips on how to judge a company or factory on their capability or capacity to do a particular job.
In China
, everyone is a molder. However, I have noticed that if you ask people as to their ability to hold certain tolerances, they will be truthful about it.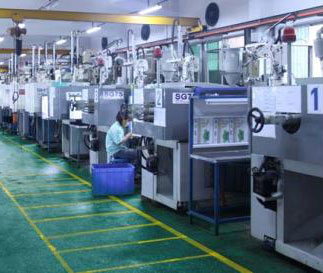 I am not saying that they will be able to produce plastic parts even to tolerance levels they clam, but I think that eliminates probably 90% of people who may respond. I still have to go into it deeper, obviously, but it is a start. So visit to a factory is an absolute necessity. My problem is that my plastic parts are very thin, with a profile on o.d. and I don't know many plastic molders, and certainly any capable of doing these plastic parts. In addition, these are reverse engineered parts, and not being able to lay my hands on spares I am trying to keep my tolerances as close as possible to avoid problems with tolerances. So at this time I am just trying to develop a list of companies that think they can make my custom plastic parts by sending them drawings. If they say can do this and provide tolerance level they feel comfortable with, I ask them for an RFQ. I will then follow up with a tour.
But I believe the best way might be to make a small injection mold to test their ability, just to keep my exposure as low as possible and test the plastic molder.
By small plastic parts in my case it means less than 2 in (50mm) in diameter, thin wall, very small height, less than 1mm. I am aware of these of the many issues. Plus, I have experienced pain first hand from factories not having taken all those things into consideration.
It is not possible to give the factories the drawings and ask them to make the custom plastic parts. It is a prescription for failure. The most important question you can ask them is: to what tolerances can you keep on my custom parts? And I have found that probably 90% peel off at that point. The other 10% you still have to qualify, you must visit their molding factories, But I found that the better ones will want to discuss mold design, which, unfortunately at this stage I can't contribute much to. But it is important to understand that. Then they will make suggestions as to how to improve plastic part design to make easier to manufacture. They will try to hold your hand even during the mold design process. But to learn that you must contact many factories, and Chinese factories will be more than willing to quote. However, at this stage, my aim is to find factories as described above. Some factories will tell you they will keep to a tolerance standard for example DIN 16901.
But my question was really related how to tell which factories are good, ever before you engage them, how to tell if the plastic molder if he is capable to doing the plastic parts, what questions to ask, what to look for in
injection molding
machinery, basically tangibles. How to possibly judge the character of the person you are to engage.
No 2 parts are equal, so the only way to find out is to make some samples. So some sort of deal must be struck to minimize loses if they unable to do what they claim they will or can do.
Actually, it is about winnowing out those who are not able or willing to this type of job. So the first thing you to ask is what tolerance level can they manufacture to. I am not trying to tell anyone what tolerance I require, I let them tell me what is the best they can do. That will probably drive away 90% percent of the factories.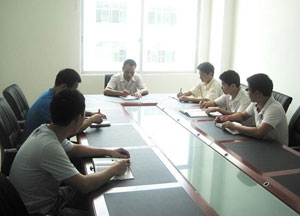 The rest actually show interest in the job, and they start giving you tips on how to design mold and plastic parts, and they really get into the gritty of the design. This is somewhat tricky because I am not an injection mold designer, I just need the custom plastic parts to be manufactured. The plastic molder can only be judged by what the plastic injection molds turn out in the end. And I will have to work out deals on the number of custom plastic parts and of test shots to establish the tolerances level that the plastic injection mold is able to produce. There is no way I am going to close the deal unless
pay a tour to the injection molding factory
and meet the management.
I am going to be in Shenzhen China in early March, and can meet with factories to discuss all the details. Some people are sensitive to the fact that I am contacting other factories, but at this point I am not even looking at the prices, just trying to find people capable of doing the job. If they get upset, so be it. I have a more important goal than caring whether they are upset or not: the project must be successful. That is the most important thing right now. But it is good to hear from other people about their experiences. From other people you learn a drop, but a drop from many people finally begins to fill a bucket. Everyone brings their perspective to this. So it is like this.