Precision Injection Mold Technology in China
At present, with the development of electronic information technology in China, the demand for precision plastic injection parts is increasing, especially in the communications, aviation, medical and other industries. To produce high-precision, high-quality plastic parts, not only need good performance plastic raw materials, excellent injection molding technology, but also a sophisticated injection mold.
Precision injection mold to meet the following characteristics,
(1) Mold cavity accuracy requirements. The size and positioning of the mold cavity have an important influence on the accuracy of the plastic part. Under normal circumstances, the dimensional tolerance of the precision injection mold should be controlled to be less than 1/3 of the dimensional tolerance of the plastic part.
(2) Precise control of mold temperature. Mold temperature has an important influence on the mechanical properties, surface quality and
molding shrinkage
of plastic parts. Compared with ordinary injection molds, mold temperature control has a great influence on precision injection molding.
(3) Selection of mold materials. Compared with ordinary injection molding, precision injection molding requires high injection pressure. In order to achieve high precision of plastic parts, precision injection molds should always be kept shape (not deformation) under high pressure and high
mold temperature
. Therefore, it is best to choose good materials with high stiffness and wear resistance.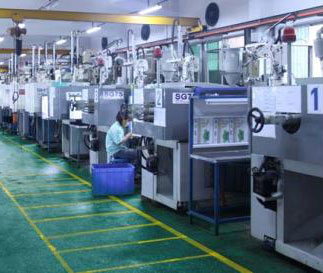 (4) Demoulding requirements. In order to better improve the quality of injection products, precision injection molding products have higher requirements for mold release. Therefore, precision injection molds can reduce the number of cavities and use fewer and shorter flow paths.
The development of precision injection molds, precision injection molding was first produced in the 1970s. With the development of science and technology has been widely used, many industrial developed countries have reached a high level of research on precision injection molds. In recent years,
China plastic injection mold
has made certain achievements. Cheng Jun applied Pro/E to the design process of precision plastic molds. Taking the plastic mold of a certain type of mobile phone housing as a specific example, it was concluded that the 3D mold design of Pro/E is more efficient and intuitive than 2D design. Such advantages have important significance for the application of three-dimensional technology in precision plastic molds.
Welcome to ACO Mold injection moulding company and contact us.
The mould engineers from ACO Mold will give you the best solution, and recommend the suitable materials for you. We are ready and looking forward to cooperate with your next project. You will be happy and satisfied to be our partner in mould making and injection moluding project.