Plastic parts manufacturing process
When it comes to plastic parts manufacturing, injection molding is the cheapest. Due to the initial investment in the mold, the ROI should be an important consideration in deciding what type of part of the production process to use.
For some manufacturing industries, the volume is a major consideration. If you expect to need to reduce tens or even hundreds of parts every year, plastic
injection molding
may not be suitable for you. You should also consider other parts of the manufacturing process such as polymer casting, 3D printing, or vacuum/thermo-forming, depending on the geometry of the part.
However, if you expect most production quantities to prove the initial investment in an injection mold, you must also consider the shape of the part in determining what process to use. The following are the manufacturing processes and geometries of the most suitable plastic parts for mold makers.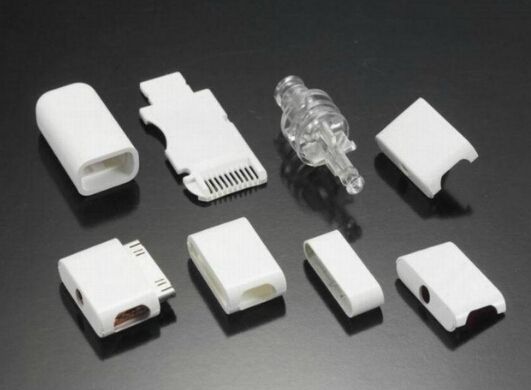 Part of the production process
1. Injection molding
Part of the relatively uniform wall thickness, there is no internal void.
2. Blow molding
Put a balloon in a hole and inject air into the shape of a cavity, like a bottle, a jar, a ball, and so on. Anything small with internal space.
3. Vacuum (heat) formation
For interchange and
injection molding, this process starts with a piece of heated plastic, and is as large as a form and cooled to create the desired shape. Packaging shells, lids, trays, blisters, and automotive doors, punchboards, refrigerator linings, utility lathes, and plastic trays.
4. Rotary forming
Larger parts with internal space. Slow but relatively effective method of manufacturing a small number of large components such as gas tanks, tanks, trash cans and garbage containers, ship hull.
5. Manufacturing
Parts for Small Batches Because of the high labor costs, this process usually involves cutting and gluing the flakes to match your specifications.