New Injection Molding Factory Layout
We are currently designing our new factory layout, we currently have a team of 12 people which we expect to grow to 20 people within the next 2 years. The manufacturing plant currently has 8 injection molding machines from 15T to 380T and we have a 750T on its way. Plans for expansion are to add 1 more 1 x 160T, 750T, 1 x 1850T and 1 x 2100t injection molding machines over the next 3 years and I would like to ask you all the following questions:
What is the best thing you have done in a new factory layout for your staff?
What are your key recommendations when designing plant layout?
What are your key recommendations when designing office layout?
What are your key recommendations when designing & building service supplies such as Water and Air?
What was the worst mistake you made when selecting a building and the in the layout of your operation in the new building?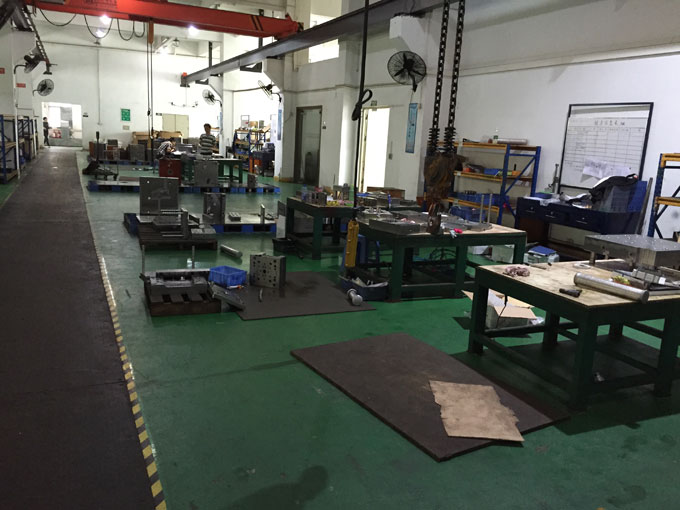 First point is size the crane to the MAX mould weight your largest press can support; you'll end up with that one mold that will be set in halves if you don't. Tie bar pullers for large machines. Standardize EVERYTHING! Water, power, valve gates, cores, air blow offs, weight blenders, mould mounting and injection. I also recommend magnetic mould clamping. Think of material flow around the plant (raw material in and finished goods out the door) and machines (pallets, totes, boxes, racks). Consider keeping the smaller injection molding machines in the more land locked areas as a pallet can carry many different parts away but some 1000-2000t parts may only be 8 to a rack!! Data collection from the machines. Central drying and resin feeding.
Extend robot strokes to allow for auto-packing of parts. Climate control so people won't leave and
the moulds in the factory
sweat all summer plus summer/winter process parameters stay the same. Tie water temp controllers into press. I'd put chiller and tower to the injection molding machines for best cooling choice for that resin/part. Stay with one brand of press and controller.
If possible plant walls should be insulated so that there should be minimum temp variation in the plant, which will help to maintain the process also in extreme weather (hot/cold) condition. It will maintain a temp difference 6 to 8 degree c in relation to ambient conditions.
Turbo ventilators are must as it will remove plastic fumes & excess heat from the plant.
Avoid gantry crane & use overhead crane, strength of plant pillars should be design to take load of crane & heavy moulds. While deciding crane ensures that there should be clearance between machine top & mould bottom in mold lift condition. (Pls consider mold lifting sling length also)
As you are planning 2100T injection molding machine, ensure you have auxiliary crane about 10 T associated with main crane for mould maint.
Plan the cooling lines in such a way that you should get Reynolds number above 4000 for machines to get good turbulence for heat exchange.
Floor strength approx. 4kgs/cm2 for 2100 T injection molding machine.
If your product is in concept stage,
welcome to ACO Mold injection moulding manufacturer and contact us to get free quote
. The engineers of ACO Mold will give you the best solution,and recommend the suitable materials for you.