Injection molding company needs tooling engineers
What we most often see is a tool room with some 70's technology machines and a website that says "we can take your project from prototype to finished part complete" They fail to mention that they employ purchasers and maybe an injection mold tooling engineer, but no mold makers or machinists. They also fail to mention everything other than plastic injection molding and tool maintenance will be done on the outside, which will be included in the bill with a mark-up. Rather than investing in the
tool room
, I think it must be more attractive to add presses, plastic grinders, automation etc. The perception is the labor burden is less as well. This is fine, but it is not by any means full service, nor is doing a PM a real skill.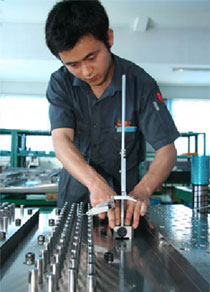 The company that is seeking the finished plastic product, is better off in many cases to secure the injection mold tooling on their own as it doesn't seem that many of these companies put real resources into that side of the business and so why pay for plastic injection mold tooling mark-up when you don't really know what you getting. Maybe the injection molders would prefer it this way anyhow and you could ensure maximizing your investment without much effort. It seems as though many would be best off hiring a plastic injection mold tooling engineer or former mold maker to make sure you get an injection mold that will meet the production needs. Maybe this is a little intimidating for some but there is not much to it and you can end up with a quality domestic plastic mold for the same price you paying for an imported one.
The other option would be to find a mold maker, who also offers
plastic injection molding
. In this case you know you are dealing with experts in the area that most counts for producing high quality, dimensional correct plastic parts in an injection mold that will last. It is ok to just be an injection molder, but that is what you should advertise yourself as. An injection molder with connections to purchase tooling and send it out when it breaks or needs re-engineering, not a full-service injection molded part provider. Any company that is contracting a molder for multiple projects, should consider taking the injection mold tooling portion over.
From my experience the buyer or
plastic injection mold tooling company
never give the bonuses back 1 year later when the injection mold has to be completely refurbished and valuable production time has been lost. The ones who suffer the most are the process technicians. All of sudden their jobs went from adjusting molds and making sure presses are running well to running around plugging off cavities and slipping in water everywhere. When the facility I worked at 10 years ago switched to low quality molds, it made more work for everyone and they had to increase the workforce by 60% in all skilled areas (mold makers, die setters and molding technicians). The sad thing is they did not even realize why. They were buying 2 injection molds for the price of one and to the naked eye the molds looked fine. They simply chalked it up to being busy. All of the injection molding technicians in the company were ready to quit and they were paid well at this place. The company invested huge amounts in magnetic holding for 50 presses, while what they should have done is buy machines to make quality plastic injection molds.
There was also an emotional element. The purchasers and mold tooling engineers had been somewhat abused by some of the mold makers over the years, so they enjoyed moving the work. They should have just found new people instead but they were older and this was a big company so there was fear about lawsuits.
If your product is in concept stage,
welcome to ACO Mold injection moulding manufacturer and contact us to get free quote.
The engineers of ACO Mold will give you the best solution,and recommend the suitable materials for you.