Find plastic injection mold manufacturers in China
Besides the language, the cultural difference could be even more difficult in finding a Chinese plastic injection mold manufacturer. One example for cultural different can be: if somebody ask for a certain quality of injection mold part or steel, and say in the end of the sentence "or similar quality", this gives the cultural opening to almost do whatever as long as it seems to be similar in one or another way.
One of the big issues here are the design of the plastic mold, and the technical solutions. Also the fact that injection molds from China to Europe and other places need to be 100% finished before shipment, otherwise the cost with adjustment and reworking can be higher than the cheap injection mold price from a
Chinese mold maker
or trader.
Our company was
buying plastic injection molds from China
for several years through trading companies. But at the end we thought the job with controlling and reworking was taking so much time and personnel hours that the cost was too high.
So the solution for us was to invest and build up our own plastic injection mold factory in China, there we produce injection molds that we can offer all over, with the quality and design that are requested and needed.
We have now produced in house our own factory for 6 years and are satisfied with the quality and we have also implemented a European policy regarding safety issues. A lot of customers have remarked that this is important issue, almost like a "Fair Trade" mark.
I have met so much the
plastic injection mold
manufacturers in South and East China. But the problems are following:
In China the workers want to earn the money and the owner want also earn the money in the short time. So you could not easy to find some good worker, who could do the job for many years. If the owner find out they could not earn so much money, they could invest in other area.
There are really the different culture between China and West. If you find in other country, you will find such different in India, which make also injection mold business, and South Korea. I think the reason is, how long the injection mold industry could be developing in the country. If the total mold industry would be developed so good, you will find actually there are no so much different.
About the price. Why the customer in EU and USA buy injection molds in China or India, South Korea. Only because the price. The most of them do not calculate what behind such low price. If you only want to buy such mold with low price, you must accept the quality. Just like you in EU and USA.
Some company could also make very good plastic injection molds, but the price for some companies from EU and USA could not accept them. And the owner would also like to get big order.
Featured Articles
Visit injection molding factory in ...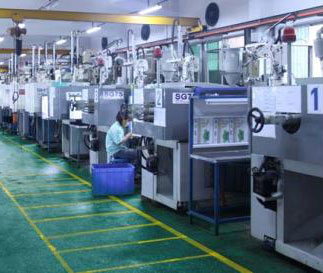 Not being in the injection molding industry, I was looking for tips on how to judge a company or factory on their capability or ...