Development of Chinese Plastic injection molding Industry
The development of
Chinese plastic injection mold
industry has been increasingly valued and paid attention to. In electronic, automotive, electrical, instrumentation, home appliances and communications products, 60%-80% of parts and components rely on plastic injection mold molding. It is learned that during the 11th Five-Year Plan period, Chinese plastic injection mold industry has developed rapidly, with an average annual growth rate of 20%. Moreover, in recent years, with the accelerated transfer of manufacturing production bases to China, the rapid upgrading of Chinese manufacturing industry has driven the accelerated development of plastic injection mold industry.
Learning from analysis of Chinese plastic injection mold industry competition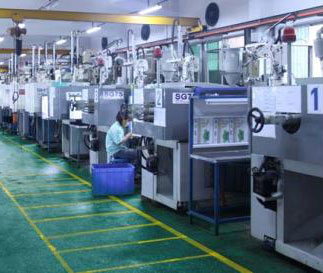 situation, although the current total mold production in China has ranked third in the world, but the design and manufacturing level in general is much behind Germany, the United States and other countries, and in the international mar
ket competition, The overall competitiveness of Chinese plastic injection mold industry is not strong due to the lack of independent brands,, which is not conducive to the development of
Chinese plastic injection molding companies
in the global economic market. Insiders pointed out that improving the competitiveness of Chinese plastic injection mold manufacturing enterprises and building Chinese plastic injection mold industry independent brands have become the main problems that Chinese plastic injection mold industry faced.
According to incomplete statistics, there are currently more than 2,000 mechanical hardware mold sales and service organizations in Guangdong Province of China, but there are only two or three companies with independent brands. According to industry insiders, due to the lack of self-owned brands, the average annual production value of molds per employee in China is about 10,000 US dollars, while the developed countries in the mold industry are mostly 150,000-200,000 US dollars, and some even reach 250,000-300,000 dollars. In general, most of plastic injection mold manufacturing companies in China have weak development capabilities and no brands, resulting in poor economic returns and often in a passive position in the market.
After a long-term development, plastic injection mold industry is currently in a rising period. At such a stage, what kind of development mode the plastic injection mold company should adopt has become a problem that plastic injection mold companies actively think about.
At present, there are many enterprises engaged in plastic injection mold production in China, but the scale is relatively small, basically all of them are small workshop models, and there is no scientific content at all. The products produced by small mold companies are basically imitated, resulting in more and more homogenized plastic injection molds in the middle and low end. Plastic injection mold companies are facing the problem of overcapacity and inventory backlog. In order to continuously increase sales, plastic injection molding companies will lower the price of their products. Several plastic injection molding companies also cut prices, which eventually led to the whole industry in trouble, and the profits of enterprises are getting less and less. When profits continue to shrink, companies have no extra funds for product development.
This has led to a terrible vicious cycle process, such a situation and the low level of science and tech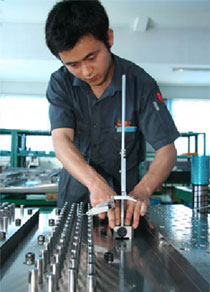 nology in the entire industry, the continuous price war to make the Chinese plastic injection mold industry in the low-end status of the world plastic injection mold industry. In order to develop, plastic injection mold industry must continuously increase R&D funds, increase scientific and technological content, and produce products with core competitiveness. Only strengthen product research and development efforts can truly change the current competition model.

Chinese plastic injection mold companies should increase the technological content of their products, from the current price war to the competition of technology. From the situation of simply grab the market share and have no profit become to a common share market to make a profit. It is believed that after the transformation of the competition mode of Chinese enterprises, the production level of Chinese enterprises can be greatly improved, effectively violating vicious competition and bringing Chinese plastic injection mold industry to a higher level.

In the future international market competition, corporate brand competition is a comprehensive manifestation of products in terms of products, services, models, scales, etc. Therefore, While Chinese plastic injection mold manufacturing companies are constantly improving the technical level of enterprises, also should make full use of the advantages of mobile Internet to promote innovation in business, management, sales and other aspects, in order to improve the level of enterprise information, thereby enhancing the overall competitiveness of enterprises, and building a local independent brand system in Chinese plastic injection mold industry.