Cleaning of Plastic Injection Mold
Plastic injection molds need to be cleaned regularly. This is to maintain and extend the
service life of plastic injection molds
and improve the stability of molds. However, some
plastic injection molding companies
frequently clean molds, causing secondary damage and reducing the quality of mold use.
After injection molding, there is usually dirt or remains on the mold. For different kinds of residues, the final cleaning requirements will be different, such as chlorinated polyethylene. Other residues are separated from flame retardants and antioxidants, but are corrosive to steel. Some pigments can rust steel and rust is difficult to remove. Even long-term storage water, if placed on the surface of the untreated mold, will cause long-term damage to the mold.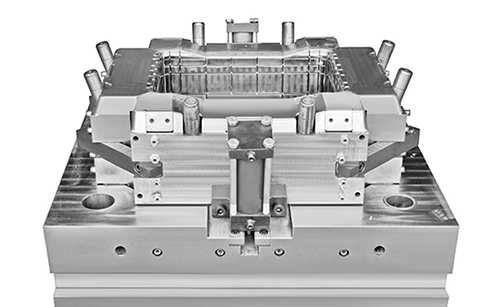 Many molds have a "self-cleaning" exhaust pipe with high gloss. Cleaning and polishing through the vents to the extent of polishing, or by milling, exhaust the gas leaved in the exhaust pipe to prevent the adhesion of residues. However, if the operator uses a coarse sanding mat, abrasive cloth, sand, stone, or manual grinding with a nylon brush, brass or steel mold, it will cause excessive cleaning of the mold.
Generally, Hard plastic, glass, walnut shell and aluminum aggregate can be used as abrasive to clean mold surface, if use frequently, or improperly use the grinding method of these abrasives will also make the mold surface leave residues , even resulting in more residues.
Therefore, in order to effectively reduce the wear of injection mold, the cleaning device suitable for mold processing should be used. The mold should be cleaned according to the established production cycle. Every time the mold is uninstalled from the
injection molding machine
, open mold hole to remove all the dirt to prevent the steel surface and edge from slow rust. In many cases, even if cleaned, some uncoated or rust-prone surfaces will rust quickly.
Cleaning methold of injection mold